Answering Questions About Dental Implant Aftercare
Posted on October 30th, 2019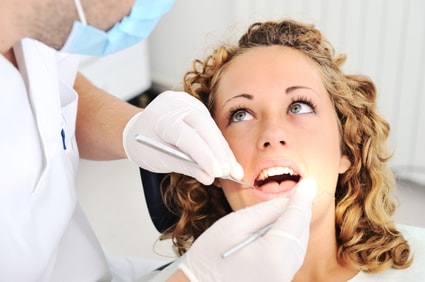 If you have missing teeth, you will benefit greatly from dental implants since it is used to support one or more false teeth. Dental implants are a titanium screw that replaces the tooth when it fails. It is placed into the jawbone, just like a real tooth root. Implants are a safe treatment that lasts long, very much like real teeth, when taken care of. Taking care of your implants will have a significant impact on how long you'll have them. You can expect them to last for many years, but there is no lifetime guarantee.
Have you recently gotten dental implants to replace missing teeth? If so, you must know how to care for them to ensure that the implants are successful. For that reason, Lush Family Dental has answered a few questions about dental implant aftercare to help you along the way. Read on to know more!
How do I keep my mouth clean after the implants have been placed?
You must keep your mouth as clean as possible to have a successful oral surgery. On the evening of your surgery, you can clean your other teeth normally with a toothbrush. However, you must avoid the surgical site for the first few days, and finally clean it when tenderness allows. Hot salt mouthwash (a cup of warm water with a teaspoon of salt) can help heal the surgical site on the first day. Make sure that the mouthwash is not too hot that it scalds. Hold the warm mouthwash over the surgical site until it cools down. Repeat this act as often as possible.
Another thing you should take note of is to keep food away from the surgical area. Rinse your mouth after you eat to do so. It is recommended not to smoke until the wound has healed because this severely limits healing in the mouth.
How should the swelling and bruising around the implant area be treated?
Swelling and bruising that follow your treatment usually reaches a peak two to three days later. Keep in mind that this is normal, and both will naturally subside after a few days. You can reduce swelling with ice packs wrapped in a towel. Hold the ice pack on the cheek area where the implant is for a maximum of ten minutes at a time with a break for twenty minutes. However, gentle heat is more beneficial once 24 hours have passed. It helps to sleep propped up slightly on two to three pillows underneath your head.
What should be done when bleeding is experienced?
Experiencing minor bleeding after surgery in the mouth is normal. If bleeding persists, you can apply pressure by firmly biting down over the area on a dampened gauze swab or a clean handkerchief. You can do this for 60 minutes while you stay upright. Do not keep checking or changing the gauze. Contact your dentist if the bleeding doesn't stop after you've applied pressure in this way.
Don't let missing teeth dim out your smile by availing Dental Implants in Waukee, IA. Schedule an appointment with us at Lush Family Dental to avail safe and high-quality dental implants. We are located at 2505 SE Encompass Drive, Waukee, IA 50263. Call us if you have any questions!